Rensi - The perfect car mat for all seasons
The bowl shape, the fitness, the pattern and special quality keeps dirt and damp on the mat and makes the car easy to clean. The rensi assortment is covering over 200 different car models, all is presented in our recommendation list. Each mat has three-digit number and the list shows which code number fits to each car model. You can find rensi car mats in your car accessories store.. the rensi car mat is made of PE-LD (low-density polyethylene), which with the addition of synthetic rubber gets its unique properties and a softer feel.. It is 100% recyclable and has a recycling symbol.
.rensi makes it easy for you to keep the floor space in the car clean and odor-free. rensi also keeps the space under the carpet dry and thus prevents mould.. It is impact resistant and abrasion resistant at temperatures down to -40°C.. The car mat is tested and meets the flame safety requirements according to the U.S. standard DOT-FMVSS 302..
rensi is best washed with regular detergent and a sponge or dish brush. Then rinse with clean water.. It is also good to high-pressure wash rensi..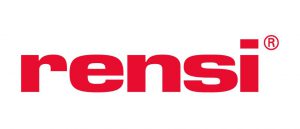 Advantages
Easy collection of dirt and moisture due to the high edges around the mat.
Greatly reduced risk of rust.
Textile under the carpet is kept clean and dry, preventing odors and mildew/mould.
The mat is designed in a way that makes it easy to take out and emptied of dirt and water.
Very durable and can typically be used during the vehicle´s entire life.
By protecting the floor of your car with rensi you will increase the resale value of your car and your car will be as clean as it was the first day you bought it!
Questions